Tierra del Fuego, Chilean Patagonia

The Navarino Trail runs along the Dientes de Navarino Heritage Route, a 50-kilometer trail in which you'll go across native Lenga forests, scree, castoreras and lagoons all around, discovering the imposing nature of the Cabo de Hornos Biosphere Reserve and getting a glimpse from some peaks -if the weather permits-, of this southern landmark every sailor dreams of visiting.
The race takes place in December, meaning that we will have around 17 hours of light, starting early with sunrise at 5:00 in the morning from the city of Puerto Williams.
In an extraordinarily wild and pristine setting

Navarino Trail is a real challenge, in an extraordinarily wild and pristine setting, where we will get closer to the adventurous spirit of the runner.
Through the mythical Dientes de Navarino
The complete 50K circuit prepared especially for you, or a 25K race through its summits. An extreme experience in the confines of Tierra del Fuego, where the pristine Patagonia imposes its conditions on the daring adventurers, an unforgettable challenge in this untamed land!
Location: Reserva de la Biosfera Cabo de Hornos, Chile
Departure and arrival place: Puerto Williams City, commune of Cabo de Hornos
Fecha: 09 de Diciembre de 2023

Discovering one of the most pristine places in the world doing what you love, running
Pasta to boost up energy, technical talk and distribuition of the race kits.
Navarino Trail Runners Unique T-Shirt
Commemorative medallion for 50K and 25K finisher
Three supply points and control over the wide field, with a personal that offers hot water, fruit, nuts and others….
CLOSING CEREMONY WITH ROAST
Closing ceremony with awards ceremony, barbecue and craft beer.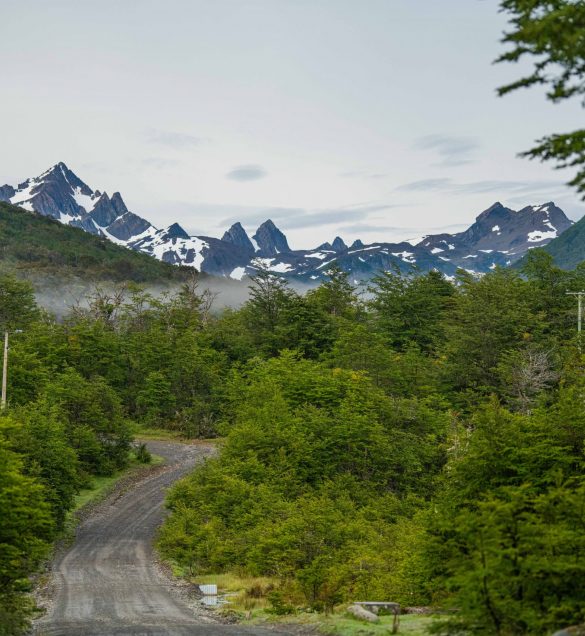 How to get to Puerto Williams, Isla Navarino?
Traveling to the island from Punta Arenas-Chile or from Ushuaia-Argentina will become your first adventure ahead of the Navarino Trail challenge. To go to Puerto Williams you can choose between flying over the stretch of Magallanes and Tierra de Fuego from Punta Arenas (one hour and half way), sailing on a ferry through the Alberto de Agostini National Park and glaciers from Punta Arenas (30 hours) ), cruising on the Beagle Channel vessel from Ushuaia-Argentina (3 hours).
If you are traveling from another country, you must connect flights from Santiago de Chile to Punta Arenas or from Buenos Aires to Ushuaia, to finally "jump" to the Navarino island.
For more information about times, prices and travel conditions, we recommend you to pinches on the link below.
1st Edition of Navarino Trail

The true protagonists of Navarino Trail tell us about their experience in the southernmost trail running race on the planet, where the American continent ends!
"

Navarino Trail is an incredible and very tough race! The landscapes are simply stunning! The weather changes all the time, alternating between sun, rain, snow and winds in a few moments and this unpredictability of what lies ahead makes it fascinating!

"

"

A hidden paradise on earth that any runner without motivation is able to return it in a single second. As you immerse yourself in the Dientes de Navarino circuit, you realize how lucky you are to live a unique experience like knowing that place doing what you like to do the most. It is full of incredible places, which deliver beauty, motivation, fun, idealism and despite the exhaustion of the demanding route, smiles come out of nowhere because you know that being there is already a gift.

"

"

You get excited just being in this place, this island, in the southernmost town, on the circuit, on the southernmost trail. That already creates something in your head before reaching the race. We had rain, wind, clouds ... you feel like the real end of the world, it is an emotional experience

"
Virginijus Purvys – Italia

"

Navarino Trail is much more than a trail race, it is a journey to the surprising, to the impact of virgin nature at its best. Fantastic landscapes, hospitable people and a demanding challenge in an atmosphere of camaraderie difficult to forget. A place to come back !!!

"

"

A super special place, it really feels like being at the end of the world. One thing that was super present in my memory was reaching the Australia pass, looking south and seeing Cape Horn. Today we ran a hundred people through this amazing place

"