Navarino Trail is conceived as the southernmost trail running race in the world. There will be 50 and 25 kilometers of native forests of lenga, carry, castoreras and lagoons, discovering the imposing nature of the Cabo de Hornos Biosphere Reserve in a single day along the path of the Dientes de Navarino Heritage Route. extreme in the confines of Tierra de Fuego, where the pristine Patagonia imposes its conditions on the daring adventurers, an unforgettable challenge in untamed land!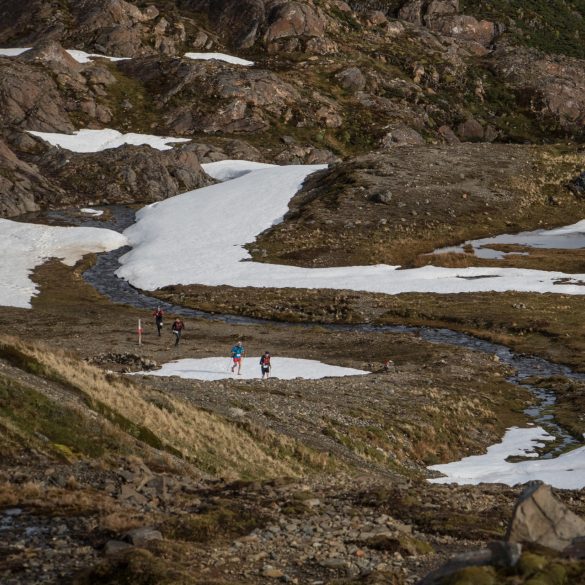 The entire Dientes de Navarino circuit, starting and ending in the City of Puerto Williams. There are four supply and control points with staff throughout the race, as well as a cut-off point (time and place to be defined). Finishing this distance guarantees you 3 ITRA points.
A 25-kilometer race through the peaks of the Dientes de Navarino, starting and ending in the City of Puerto Williams. Shorter but not less demanding!
The conditions in this corner of the planet are highly changing, therefore it is not possible to speculate, although the conditions for the day of the race augur a good forecast, due to the above, the following Technical Race Team is made mandatory:
Backpack to carry all the equipment.

Hydration system to load water minimum 1 liter

Whistle

Survival blanket

Waterproof gloves

1st layer of merino wool or similar

2° capa polar o lana merino

3rd layer waterproof jacket

Long pants or waterproof pants
Sunglasses
Buff or warm hat
Headlamp with extra battery
Reserve food ration
Ziploc bag or similar for waste
Smartphone with preloaded route in Maps.me or similar application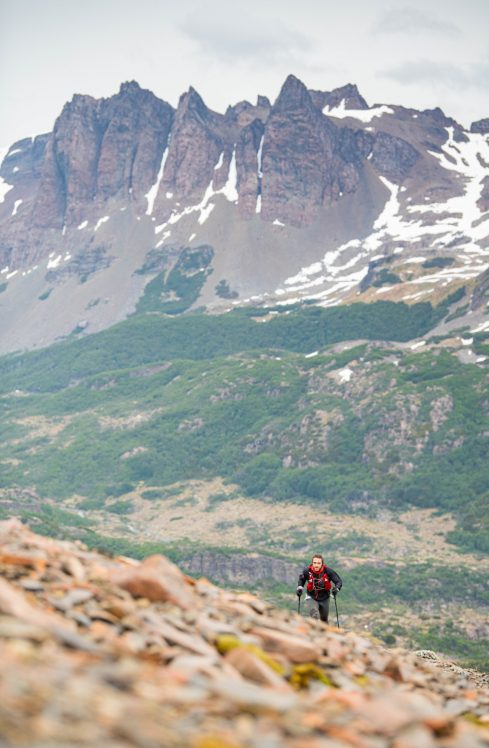 Discovering one of the most pristine places in the world doing what you love, running
Pasta to boost up energy, technical talk and distribuition of the race kits.
Navarino Trail Runners Unique T-Shirt
Commemorative medallion for 50K and 25K finisher
Three supply points and control over the wide field, with a personal that offers hot water, fruit, nuts and others….
CLOSING CEREMONY WITH ROAST
Closing ceremony with awards ceremony, barbecue and craft beer.
You already have all the information to take this challenge

Welcome to Navarino Island, the natural paradise of the End of the World